DSA president, Alison Jimenez, was quoted in a recent MoneyLaundering.com article on the recent FinCEN Human Smuggling advisory.
"There's been this whole-of-government push to attack the financial side of human smuggling," Alison Jimenez, president of Florida-based consultancy Dynamic Securities Analytics, said, referring to parallel initiatives launched by the Department of Homeland Security and Justice Department in May and July 2021.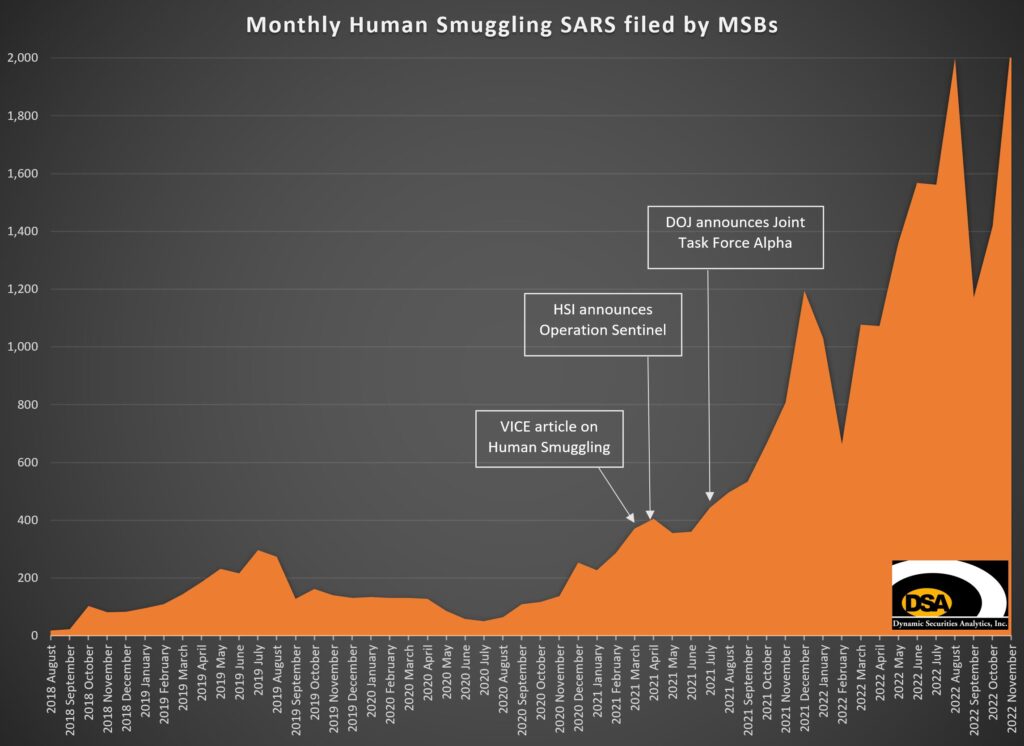 FinCEN Human Smuggling SAR Data
The article cited DSA's analysis of Human Smuggling SAR data. During the period from January through November 2022, depository institutions filed 224 Human Smuggling SARs while MSBs filed nearly 15,000.
"[MSBs] have gotten the message on this, and I don't think banks have that same sense of urgency," she [Alison Jimenez] said.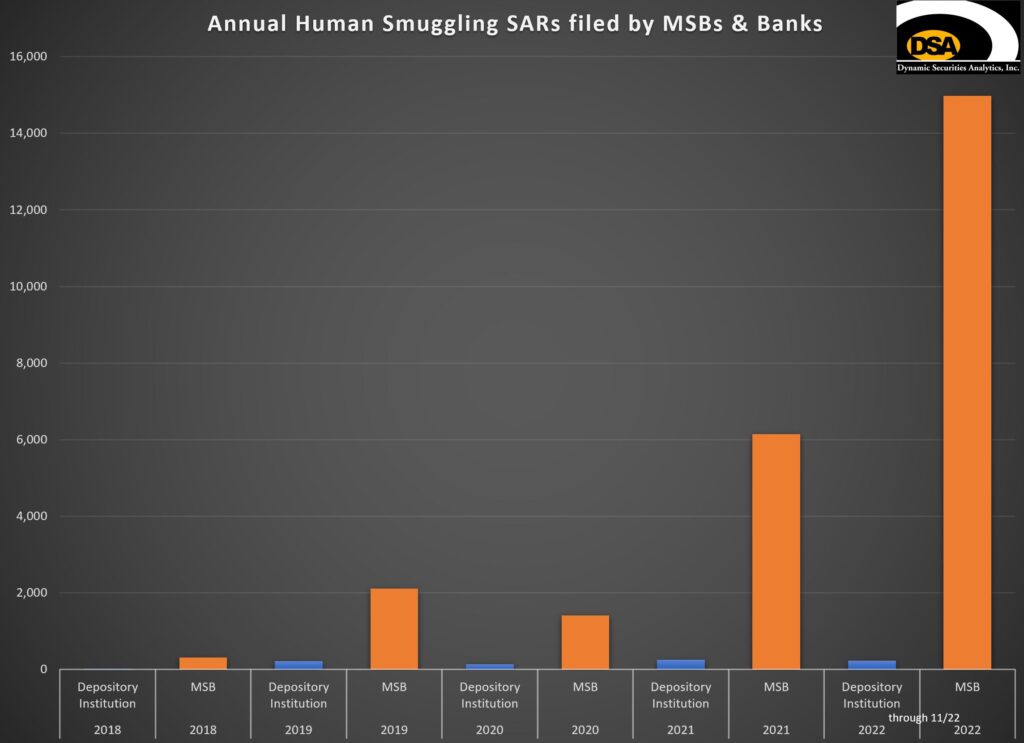 ---
Want more Suspicious Activity Report or Human Smuggling Insights?
Read DSA's 2021, 2020, 2019, 2018 and 2016 SAR Insights.
Read DSA's analysis on Human Smuggling SARs.
Listen to Emily Green's Pulitzer Prize winning audio reporting on Human Smuggling and the kidnapping of migrants for ransom from This American Life.
---
Dynamic Securities Analytics, Inc. provides litigation consulting to help clients successfully navigate disputes involving securities, cryptocurrency, and money laundering.