Actionable Intelligence to Minimize AML Risk
Let DSA Perform Your Independent AML Review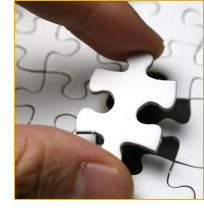 True Independence – Use DSA's consultants to avoid one of FINRA's most frequently cited problems with AML reviews – the lack of independence by internal reviewers.
AML Expertise – Let the Certified Anti Money Laundering Specialist (CAMS) at DSA do what they do best while your employees focus on their regular job duties.
Broker/Dealer Regulatory Experience – DSA's consultants are former securities regulators and are knowledgeable about what regulators are looking for.
AML reviews tailored to your business model – DSA will tailor the AML audit to your firm's risks and business model, whether a small investment bank or a regional broker/dealer.
Fully documented written report of the AML review – DSA will provide a fully documented report that will guide your firm through improvements that can be made within the AML program.
AML Data Analytics
DSA offers Anti-Money Laundering dashboard development, key metrics and interactive analysis. We proactively identify escalating AML risks through trend and pattern analysis. DSA also provides AML Subject Matter Expertise to software developers and technology providers.
Contact us today for a free estimate. Phone: (813) 994-3340 E-mail: info@securitiesanalytics.com