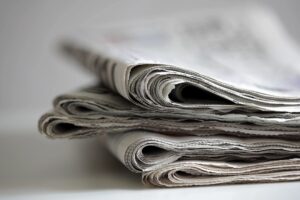 The Wall Street Journal published an article by Mengqi Sun that extensively cited Dynamic Securities Analytics (DSA) analysis of the impact of the coronavirus pandemic on SARs.
Coronavirus & SARS
A record number of Suspicious Activity Reports (SARs) for Transactions Below CTR Threshold(s) were filed in 2020.
"Transactions Below CTR Threshold" was the leading suspicious activity category in 2020, according to Dynamic Securities Analytics. There were 318,867 SARs filed under that category, up about 44% from 2019.

The record number of SARs related to cash transactions below the CTR threshold highlights the impact of the Covid-19 on SARs filing, according to Alison Jimenez, founder of Dynamic Securities Analytics. She noted that the number jumped when the U.S. and other countries restricted travel or closed borders to prevent the spread of the novel coronavirus—likely making it more difficult for criminals to smuggle bulk cash across borders.
The WSJ article quote DSA president, Alison Jimenez:
"If you're stuck with the cash, you still want to send the money to your home country, and you may want to deposit into banks and try to avoid the CTR," she said. "It's a theory, but it matches exactly with when the border shuts down."
Border Closing & CTRs
The DEA confirmed that the border shutdown hampered drug cartels from repatriating cash.
"The flow of illicit drug proceeds to Mexico has been substantively impacted due to border restrictions throughout this global pandemic," a DEA spokeswoman said in an email Monday. "Over the past several months, DEA and its partners have made record multi-million dollar seizures of cash in New York, Los Angeles, Atlanta, and overseas."
Full Coronavirus & SARs Analysis
Read DSA's full analysis of the coronavirus pandemic's impact on 2020 SAR filings here. Government payment/benefits fraud, healthcare fraud, and ID/documentation Suspicious Activity Reports are discussed.
Watch a brief video about coronavirus & SARs here.