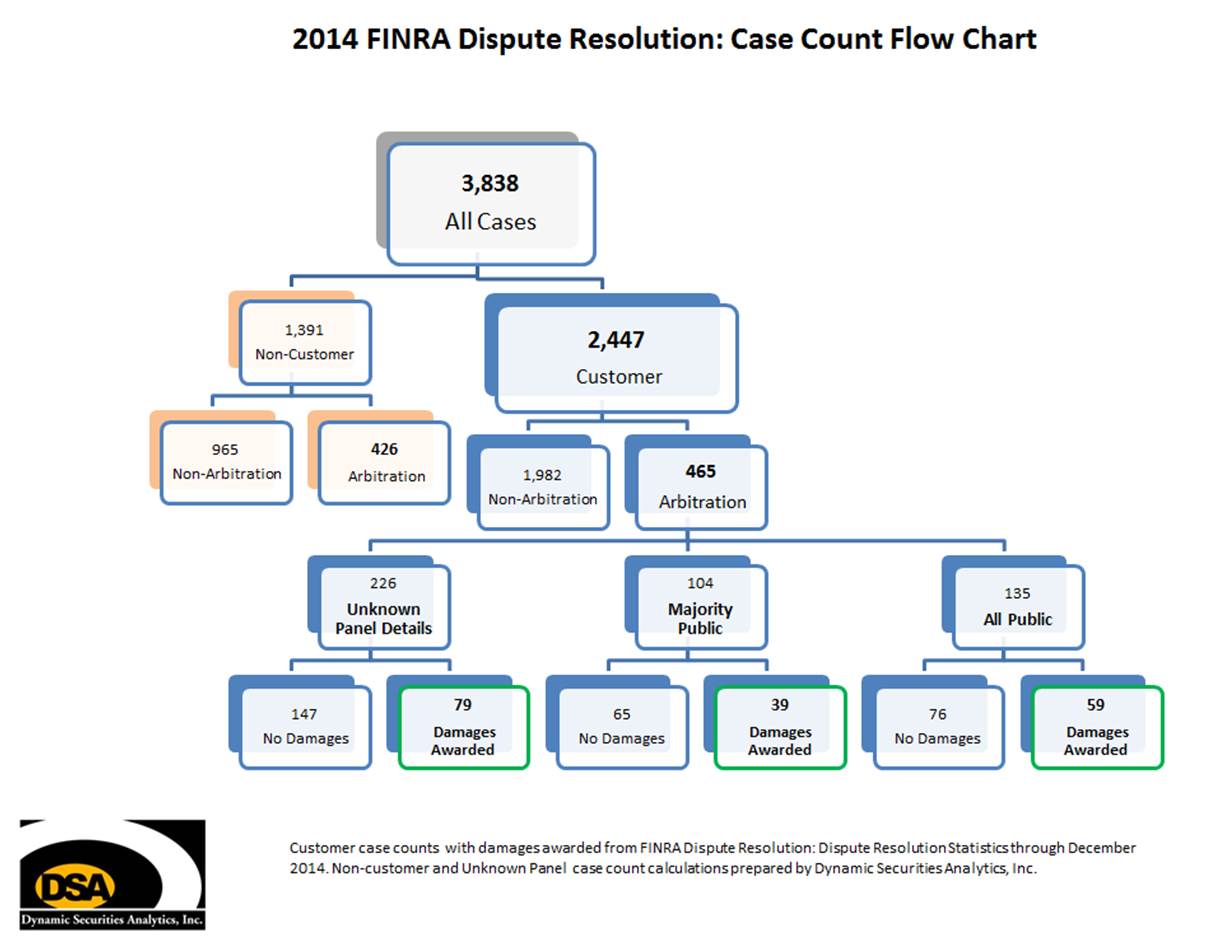 Dynamic Securities Analytics, Inc. analyzed the numbers provided by FINRA Dispute Resolution covering all 2014 closed cases and found:
2,447 closed Customer cases, representing 64% of all closed cases
7% of Customer cases were closed via arbitration with damages awarded to the Customer
Non-Customer Cases
1,391 Non-Customer cases (ex. Employee vs. Firm, Firm vs. Firm) represented 36% of all closed cases
Non-Customer cases accounted for 48% of all arbitrations despite being only 36% of closed cases

Non-Customer cases are much more likely to be closed via arbitration than Customer cases

1 out of 3 Non-Customer cases is closed via arbitration
1 out of 5 Customer cases is closed via arbitration
FINRA does not provide detailed arbitration statistics for Non-Customer closed cases, for example, the percentage of cases with damages awarded or panel composition. This added detail would likely be helpful to parties who are required to use the dispute resolution process since almost half of all arbitrations do not involve customers.