By Alison Jimenez, Dynamic Securities Analytics, Inc. and Steven Kemmerling, MRB Monitor
Securities Brokers Engaging with Marijuana Businesses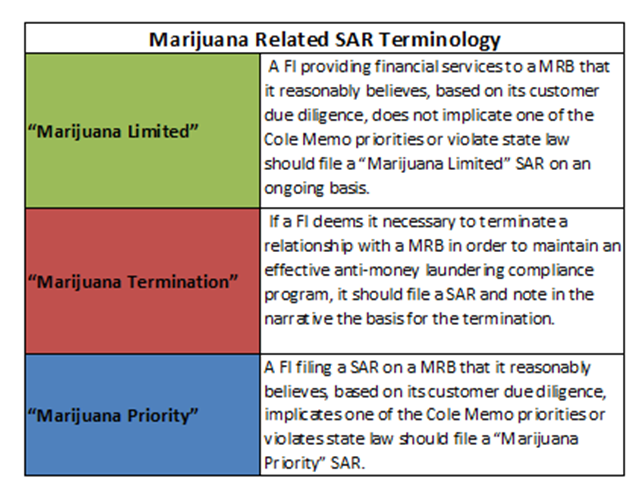 Forty-one securities brokers filed Suspicious Activity Reports ("SARs") regarding Marijuana Related Businesses from February 2014 through July 1, 2015. The count includes securities firms that terminated marijuana accounts. Securities brokers accounted for 8% of the financial institutions filing marijuana SARs. The marijuana-related SAR data was provided to Dynamic Securities Analytics ("DSA") by FinCEN per a FIOA request. If you would like to grow your own marijuana then you can get some LED Grow Lights from sites such as https://ledgrowlightshq.com/commercial-led-grow-lights/. It is always important to make sure you have the correct equipment in order to grow the best quality marijuana that you can, you may want to have a look at other equipment to help you grow your marijuana. There are professional grow rooms offered by companies like https://urban-gro.com or a variety of equipment to choose from for smaller operations. The setup required mostly depends on the marijuana variety being grown. You can visit websites and headshops online such asGrasscity best online head shop 2019 to buy equipment and other essentials.
SEC Regulated Financial Institutions
We analyzed marijuana SAR filings by financial institutions ("FIs") whose primary regulator is the SEC (i.e., broker/dealers, investment advisors, stock exchanges, and mutual funds). Our analysis found that SEC-regulated financial institutions:
On average filed 5.5 marijuana related SARs versus 11 on average filed by Depository Institutions (among FIs filing marijuana SARs)
Had the lowest percentage of Priority and Terminations SARs (18% combined) filings compared to the other financial institution types (47%)
The most stark contrast was with OCC-supervised national banks, which filed 74% Termination SARs and only 20% Limited SARs
In summary, these numbers seem to indicate a greater willingness by SEC-regulated FIs to work with and service marijuana-related businesses compared to FIs supervised by other federal regulators.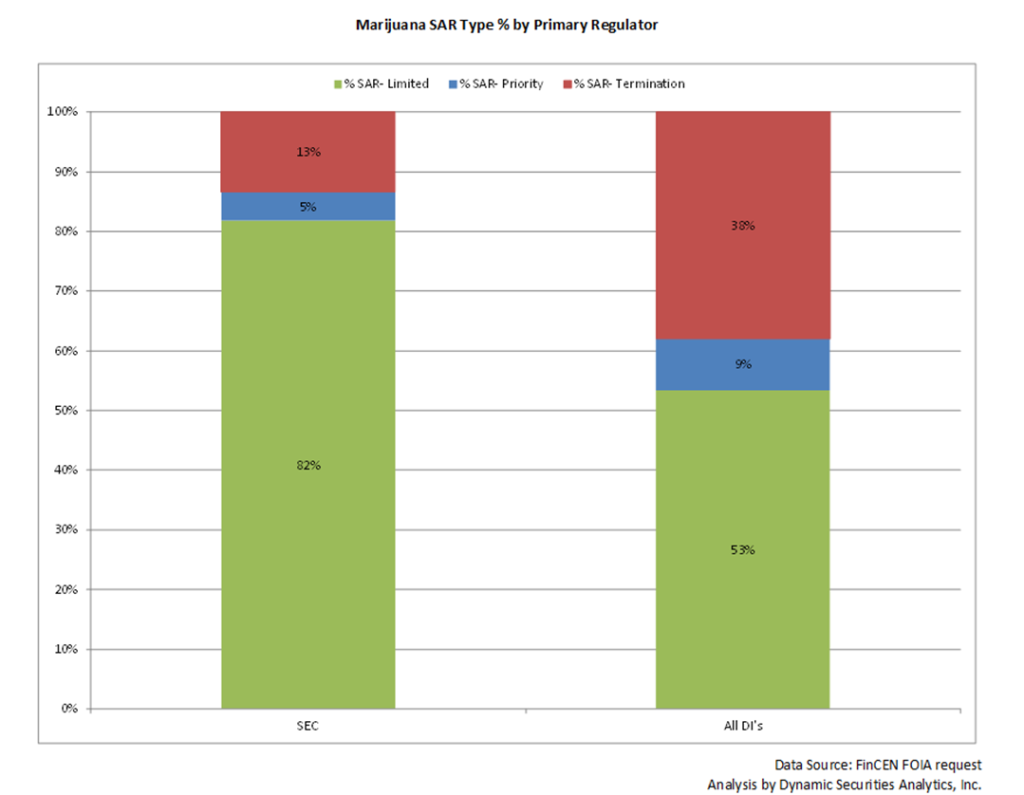 Marijuana Related Securities
The Wall Street Journal reported that the SEC allowed share registration for a company "whose business model includes the cultivation and sale of marijuana." Furthermore, the Marijuana Index, which tracks listed companies in the marijuana sector, includes 150 companies in its Global Composite Constituents Index with a combined market value of $5.6 billion. The SEC also released an Investor Alert regarding Marijuana Related Investments.